Blog entry
Posted March 28, 2017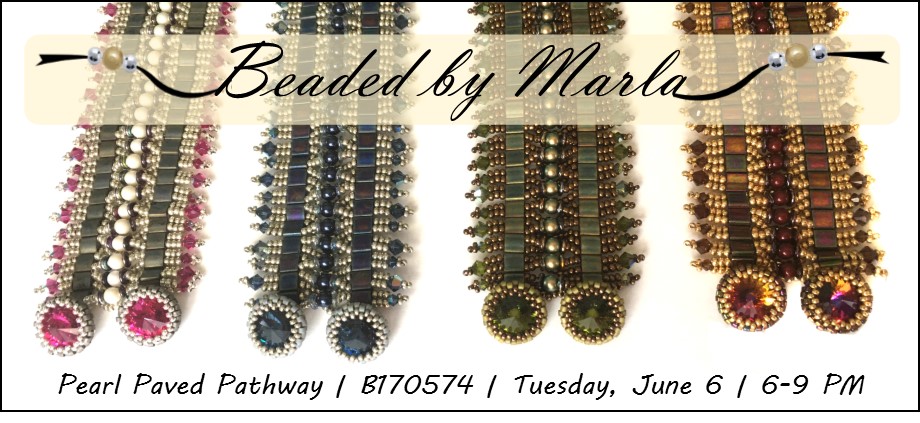 This is one of the bead weaving classes I'll be teaching at The Bead & Button Show in Milwaukee, WI this summer.
I just finished creating all the different colorways in which the bracelet can be made. The color combinations include silver and fuschia, Montana blue and pewter, olivine and bronze and volcano topaz and gold.
Posted November 15, 2016
I've had the privilege of being a longtime member of the Nunn Design Innovation Team. Nunn Design is a small company in the Pacific Northwest that produces findings of the highest quality, with generational artisans based in the United States.